From lifts to lawn care and so much more, we have the rental equipment you need for your project in Denver.
Not everyone has the budget or storage space to own special construction equipment that will only be used sparingly. If you need some unusual equipment for a special home improvement project, you may be wondering what the best options are to obtain and use such equipment. Luckily, our team at Eagle Rentals has the solution to your problem! We offer great rental equipment for any job you may need to do in Denver, North Carolina.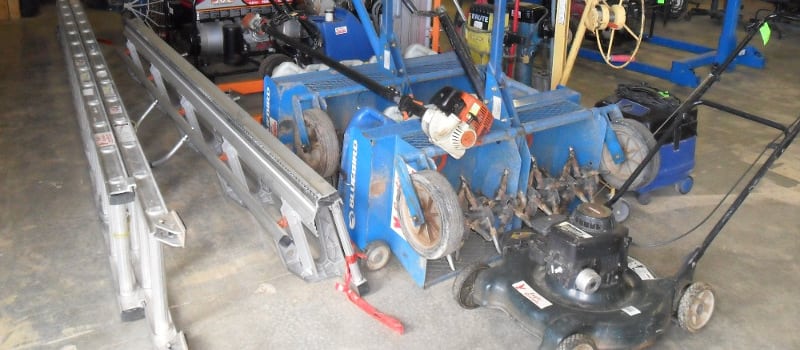 Renting large equipment is a much more affordable option for many people. We often have deals and specials on rentals, as well, to help you get the best deal. Our rental equipment includes several kinds of lifts, like genie lifts, aerial lifts, and more. We have a great selection of lawn care equipment, like backhoes, lawnmowers, wood chippers, and leaf blowers. If you are painting or replacing flooring, we have all the pressure washers and floor equipment you will need to get the job done.
Our staff at Eagle Rentals is trained and ready to help with any heater, fan, or welding rental, as well as rental machines you may be less familiar with, like excavators, scissor lifts, and forklifts. Our technicians have ample knowledge about each machine and are well-qualified to answer any questions you have about operation, safety techniques, and other details about your rental.
No matter what rental equipment you are looking for, we have the lifts, lawn care tools, and any other machines you may need. Don't hesitate to contact us today about our rental equipment!
---
At Eagle Rentals, we offer affordable rental equipment to residents of Mocksville, Troutman, Wilmington, Denver, Cornelius, Hickory, Salisbury, Statesville, and Mooresville, North Carolina.