Masonry Equipment Rentals, Denver, NC
Rent quality masonry equipment for an affordable price.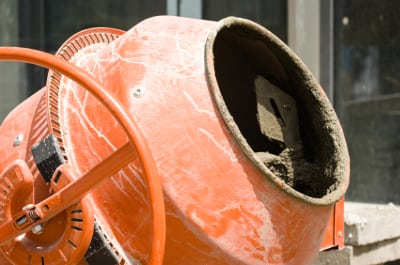 When you are working on a masonry project, such as tile work or concrete work, you need special tools and equipment to get the job done right.  If you do not use special masonry equipment, you will not get a professional result and it will be obvious that you did the job yourself.  You might think that you do not have tile saws and cement mixers just lying around and that they are very expensive to purchase.  This is where we can help you! At Eagle Rentals, we offer masonry equipment rentals for all your masonry projects.
Masonry equipment rentals are very cost effective.  You will not have to spend hundreds or even thousands of dollars to purchase the equipment you need — you simply let us know what you need and we will rent it to you for an affordable price.  You will not have to worry about maintaining the equipment or worry about where to store it when you aren't using it.  You will also know you are getting a high-quality piece of equipment when you rent from us at Eagle Rentals. We check and inspect all masonry equipment rentals before they go out so that you know you are getting equipment that is in great condition and that will work like it is brand new.
So, whether you need a tile saw, a cement mixer, floor saws, trowel machines, mortar mixers, or any other type of masonry equipment, contact us today at Eagle Rentals.  We have been renting quality masonry equipment in the Denver, North Carolina area for many years and we are confident you will have a great experience renting from us.
---
At Eagle Rentals, we offer affordable masonry equipment rentals to residents of Mocksville, Troutman, Wilmington, Denver, Cornelius, Hickory, Salisbury, Statesville, and Mooresville, North Carolina.