Used Equipment, Statesville NC
Eagle Rentals in Statesville NC, not only do we offer quality rental tools & equipment, but we also offer highly affordable used equipment as well, to help save you money!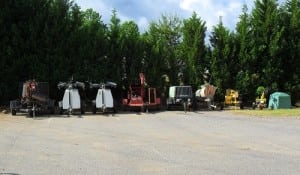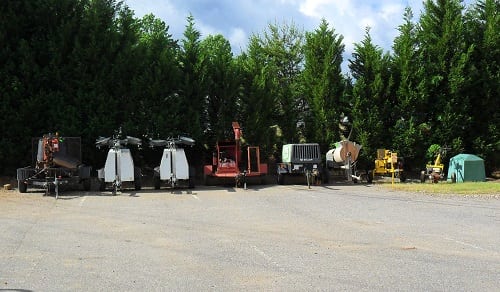 Used Equipment – Often, when doing construction in homes and yards, people wonder if they should buy machines and tools, or simply rent them. One of the first and most important things to consider when weighing your options is your needs. Are you doing one project or many? Will you be using that same tool over and over again, or just once or twice? Also, think about the future needs. If you find that the cost of renting the machine or tool will eventually cost you more than buying it, it will be easier to purchase the equipment. However, this is not usually the case.
Most often, machine and tool rentals will save you money and make your project easier. How so? If you go to an equipment rental location, such as Eagle Rentals in Statesville or Troutman, North Carolina, you will find knowledgeable and qualified technicians who will be able to help you choose the machines or tools needed for your project. We also check your equipment to verify it is working prior to your leaving the store.
With a wide selection of machine and tool rentals, you can find anything for painting, lawn & gardening, masonry, bobcat loaders, stump grinders, and much more. So before you start a project and purchase costly tools that you will use rarely, come visit us at Eagle Rentals. Ask us what we can do for you, and allow us to make your project easier with the right tools and the right rental price to match your needs.
Used Equipment
If you are in the construction business and are looking for a quality place to purchase or rent used equipment, make sure to check out Eagle Rentals. With offices located in Statesville and Troutman, North Carolina, we are open and available six days a week for you to talk with a professional about the used equipment we have or stop by and view the product in person. Eagle Rentals is also a locally owned business, so you can shop with confidence, knowing you are supporting your community.
Some of the most popular pieces of used equipment people buy or rent from Eagle Rentals include tile cutters; concrete tools; lawn and garden items, such as edgers and lawn mowers; painting equipment, including brushes, rollers, and storage solutions; and other larger pieces of construction equipment, such as loaders, trenchers, aerial lifts, backhoes, and more. Why spend hundreds or even thousands of dollars on a new piece of equipment, when you can purchase or rent a pre-owned item in great condition?
Our used equipment listings on the Eagle Rentals eBay site always include detailed information about the condition of the product, so you can buy without worry of what you might receive. It will state whether any repairs have been done on the item for sale, as well as what type of maintenance has been performed over the life of the machine. We keep our products in excellent condition, so you can buy with confidence. The listing will also include any accessories that come along with the product, making it a smooth and easy transaction on both ends.
---
At Eagle Rentals, we offer affordable used equipment to residents of Mocksville, Troutman, Wilmington, Denver, Cornelius, Hickory, Salisbury, Statesville, and Mooresville, North Carolina.