Tool Rentals, Statesville, NC
When You're Looking for the Tool Rentals Necessary to Complete Your Next Project, Look No Further Than Eagle Rentals in Statesville & Troutman, NC.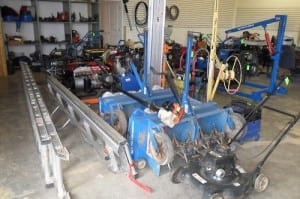 Tool Rentals – When you're looking for the tool rentals necessary to complete your next project, look no further than Eagle Rentals. Our Statesville and Troutman locations are both staffed with knowledgeable and experienced employees who can help you get the right tool for the right job. Our tool rentals can help you finish your project quicker and more efficiently.  We have a huge variety of tools and equipment available for rent, including:
Air Tools, Compressors and Nailers– We have the tool rentals available for you to complete any job, regardless of the size! Our compressors, air tools and nailers will make installation jobs a breeze.
Backhoes, Excavators and Trenchers-Whether you are looking to dig a small trench or need something bigger, we have the right-sized machine for you. Our helpful staff can even show you how to run the equipment.
Compaction, Tampers and Trench Rollers– Don't start your project on a shaky foundation! Our compaction equipment, tampers and trench rollers are great for projects such as prepping a surface for concrete. We have machines of all sizes to fit your needs!
Concrete, Masonry and Tile– When you're looking to improve your home, but aren't ready to invest in your own heavy-duty equipment, tool rentals from Eagle Rentals can be a wonderful solution! We have a wide variety of saws, trowels and mixers for all your concrete, masonry and tile work needs.
Floor Care, Heaters and Fans– At Eagle Rentals, we have tool rentals for every need. This includes floor care equipment, heaters and fans. From drying flooring after a flood to keeping an area warm during winter construction, we have the tools you need for any project.
Generators, Lighting and Welders– Sometimes you just need a few extra tools to make a project more manageable! Our tool rentals don't stop at saws and drills; we also have great lighting to help you see your project a little more clearly! Our generators and welders are also available to help you finish your project efficiently.
Lawn & Garden Equipment-Our lawn and garden equipment can make short work of any lawn project! We have a huge variety of tool rentals available, including edgers, leaf blowers, chippers, tillers, auger drillers, stump grinders and much, much more! We want you to spend more time enjoying your yard and less time working on it.
Manlifts, Forklifts, and Aerial Lifts– Our lifts can save you time and a lot of trips up and down a ladder! Let us show you which manlifts, forklifts or aerial lifts will be right for your project.
Painting & Pressure Washing Equipment– Painting can be a great do-it-yourself project, as long as you have the right tools! Let Eagle Rentals help you get your space pressure washed or painted in a fraction of the time with our tool rentals.
Skid Steers & Bobcat Loaders– Our skid steers and Bobcat loaders make short work of any lawn project that involves moving a hefty amount of dirt, gravel or rock. With their wide variety of attachments, there's no shortage of what these machines can do!
Come stop by one of our two convenient locations today in Troutman or Statesville, North Carolina for more information about how our tool rentals can help you finish your projects quickly and with less effort.
---
At Eagle Rentals, we offer affordable tool rentals to residents of Mocksville, Troutman, Wilmington, Denver, Cornelius, Statesville, and Mooresville, North Carolina.