You can rely on us to provide high-quality machine rentals.
Are you a resident around the Hickory, North Carolina area who wants to try an ambitious DIY project? Our team at Eagle Rentals would be happy to support you on your DIY journey! Whether you're thinking of landscaping your backyard, building a new deck, or tackling some other major project, we have all the machine rentals you'll need for your project to be a success.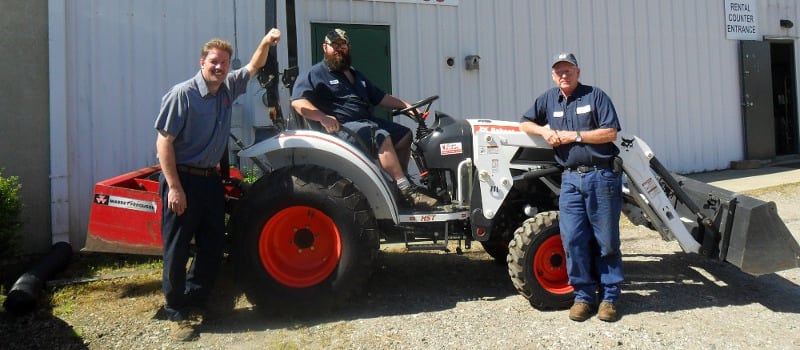 For over 25 years, our local team has been helping homeowners, contractors, construction crews, and so many others with our variety of machine rentals. We're committed to taking great care of all our machine rentals, so you can always expect high-quality machines in great working order. Furthermore, if you need larger equipment that is difficult to transport, we're also happy to offer delivery services to make your life even more convenient.
Our machine rentals range from basic lawn and gardening equipment to bobcats and forklifts. We have tools for all industry specialties, including concrete and masonry tools, welding equipment, pressure washers, excavators, and so much more. If you would like to see our complete inventory, we encourage you to browse our website or visit our store in person.
If you have any questions about our machine rentals, we would be happy to show you how to properly use each item before you bring it home. We want to ensure that you feel safe and comfortable with our machines, so it's recommended to practice before attempting to use them for the first time on your project materials.
To learn more or reserve equipment for your needs, just give us a call today.
---
At Eagle Rentals, we offer affordable machine rentals to residents of Mocksville, Troutman, Wilmington, Denver, Cornelius, Hickory, Salisbury, Statesville, and Mooresville, North Carolina.