No matter what machine you need in Denver, we have you covered with our excellent machine rentals.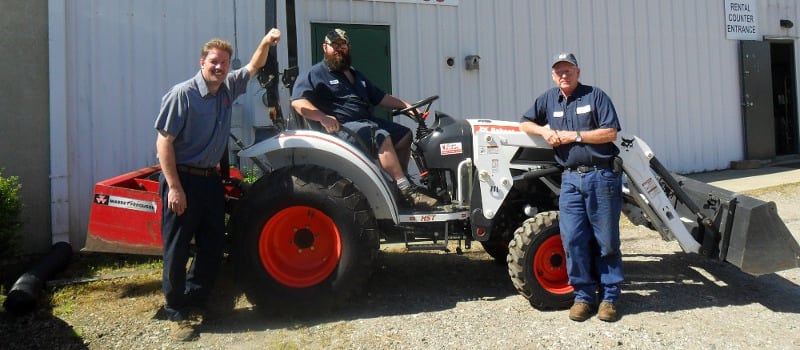 There are some jobs around your home and yard that require specialized equipment. Major painting, landscaping, and flooring jobs are much easier if you have the correct equipment. But what do you do when you want to complete your home improvement job yourself, but you don't have the equipment necessary? Buying your own equipment or machine can quickly become very expensive, and so can hiring someone else to do the job. At Eagle Rentals, we are your problem solvers in these situations because we can provide you with the machine rentals you need in Denver, North Carolina.
If you need a pressure washer, heater, compressor, backhoe, leaf blower, or any other general equipment for home and garden projects, we have you covered. With our great selection of machines and professional, trained staff, you'll be sure to find the equipment you need. Renting your piece of equipment will allow you to complete your project in a more affordable way, and you won't have to maintain or find a place to store a bulky machine when you're done.
Our team at Eagle Rentals is also happy to explain the basics about the machine you are renting, so you can feel more confident operating the equipment. We want to ensure you are safe and comfortable with all machine rentals, and we have manuals and instructions available for each machine that explain their operation more in-depth.
No matter what machine you are looking for in Denver, come see us at Eagle Rentals. We look forward to helping you prepare and complete your construction job with our excellent machine rentals. Contact us today!
---
At Eagle Rentals, we offer affordable machine rentals to residents of Mocksville, Troutman, Wilmington, Denver, Cornelius, Hickory, Salisbury, Statesville, and Mooresville, North Carolina.