We provide all different types of machine rentals to help you tackle any job with ease.
Machines are highly useful in a number of applications and on various projects. You can use a machine to handle many different tasks, including digging a trench or a hole, trimming your grass, or even planting seeds. However, the machinery needed to tackle these tasks tends to be expensive. If you're only going to use it a few times, it makes sense to rent machinery and equipment rather than shelling out the money to purchase the items. At Eagle Rentals, we know that machine rentals are more cost-effective than purchasing pricy equipment in most cases, which is why we offer a wide selection of machinery, tools, and equipment to those located throughout the Cornelius, North Carolina area.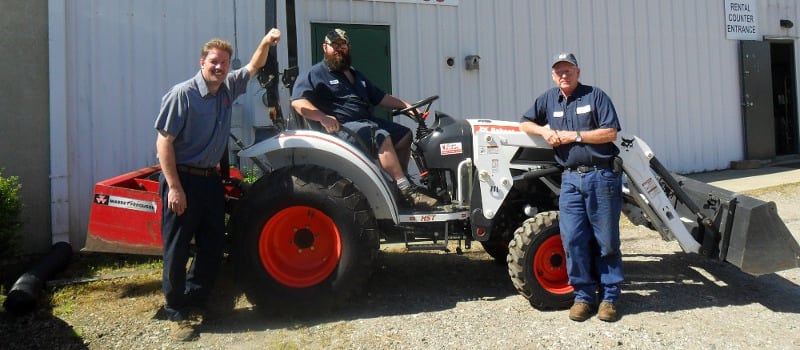 Our highly skilled and knowledgeable technicians work with both property owners who want to handle some DIY improvement projects and contractors who are overseeing large-scale construction work. We provide all different types of machine rentals to help you tackle any job with ease. You can check out our inventory, which includes lawn and garden equipment, aerators, skid steers, forklifts, trenchers, welding equipment, heaters, pressure washers, lighting, scissor and manlifts, trenchers, tile saws, generators, and much more.
3 Advantages of Machine Rentals You Won't Want to Miss
When it comes to big jobs, there are plenty of tools and options available to make these jobs easier. However, the real fun and excitement begin when you use machinery to get your jobs done. With larger equipment comes more efficient work and more accuracy, and our team here at Eagle Rentals would love to help you find the right equipment for your next job. There are many advantages of machine rentals, and we want to start you off with a few of our favorites.
Efficient. Machine rentals are a great way to make your work more efficient. Whether you have a lot of dirt to move, need to clean your windows or are looking for help with a large gardening project, your machine rentals can make short work of almost any task.
Cost-effective. Our machine rentals are very cost effective. Not only do you not have to worry about the purchase price or maintenance of the machinery that we have, but you are also able to get all the time-saving advantages of our equipment. This makes machine rentals a very cost-effective solution for your next job.
Enjoyable. There aren't too many people who enjoy spending their free time on tasks that couldn't be done faster and with fun equipment. With our machine rentals, you can actually enjoy your next big task knowing that our equipment will help you make short work out of large projects.
If you have questions about our machine rentals, we want to talk with you. Give us a call today at Eagle Rentals to learn more!
If you have questions about what machinery might be available to simplify the tasks associated with a project you're planning, don't hesitate to contact us. Our goal is to get you the equipment and tools you need to make your job easier, while ensuring that you have an affordable way to get those items. Contact Eagle Rentals to get started.

---
At Eagle Rentals, we offer affordable machine rentals to residents of Mocksville, Troutman, Wilmington, Denver, Cornelius, Hickory, Salisbury, Statesville, and Mooresville, North Carolina.