A boom lift can get you to projects up high without ladders and the safety risks that accompany them.
When you need to work on a project at the top of a building, there are many times when a ladder simply isn't going to cut it! Not only can balancing on a ladder or scaffolding be unsteady and lead to falls, but it is also often cumbersome and difficult to get from place to place. Here at Eagle Rentals, we want to offer up the right equipment to be the solution to your problems in the Denver, North Carolina area, and when height is your problem, we offer a variety of boom lifts and other lifts to get you where you need to go safely.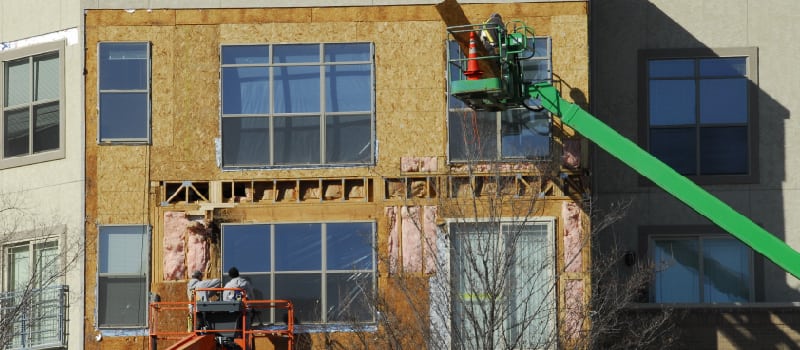 A boom lift can get you up where you need to be in safety and with relative ease. Because we are able to use a boom lift of many different sizes or types, there is sure to be a boom lift that will be the key to getting your project done when you need it. Even if you have never used a boom lift before, don't worry– we are here to help you with that. Before any of our customers leave our facilities, we here at Eagle Rentals make sure we have taken the time to give thorough instruction in the use of our equipment. Additionally, we carefully check our machines before each and every rental so that any of our customers can feel confident in the use of the boom lift.
Since 1995, we here at Eagle Rentals have been helping customers just like yourself get their projects done in a timely fashion with the help of our rental equipment like a boom lift. Contact us today and find out what equipment is right for you.
---
At Eagle Rentals, we offer affordable Boom Lift to residents of Mocksville, Troutman, Wilmington, Denver, Cornelius, Hickory, Salisbury, Statesville, and Mooresville, North Carolina.