A boom lift is the safest way to handle projects up off the ground in Statesville. Call us about renting one for your job.
If you need to get yourself or workers up off the ground safely, the use of a boom lift is the best way to go about it. It is far safer than using a ladder or scaffolding. If your project in the Statesville, North Carolina area does not dictate the need to purchase a boom lift, come to Eagle Rentals and see what we have in the way of rentals to help you out.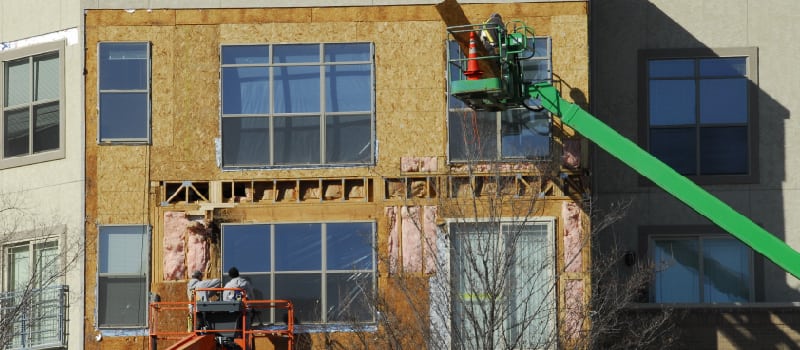 A boom lift goes by many different names, such as mobile elevating work platform (MEWP), cherry picker, work platform, lift platform, aerial lift, and access platform. Regardless of what you want to call it, a boom lift can be the most efficient and safest way to do a variety of tasks. We provide boom lift rentals to contractors and homeowners in the Statesville area.
We pride ourselves on being problem solvers, so if you have an upcoming project and need advice regarding the best rental equipment for the job at hand, don't hesitate to contact us. We have a wide range of rental equipment, including lawn care equipment, concrete and masonry equipment, excavators and backhoes, and bobcat loaders, just to name a few. We have served the area since 1995 as a locally owned and operated company that cares about your success.
You can always expect the best pricing possible for boom lift rentals or any of our other rentals. We do not charge damage waivers, environmental fees or surcharges. Be sure to ask if the item you need has a discount in place to keep your project on budget.
---
At Eagle Rentals, we offer affordable Boom Lift to residents of Mocksville, Troutman, Wilmington, Denver, Cornelius, Hickory, Salisbury, Statesville, and Mooresville, North Carolina.