Our compressor rentals can make your next project more efficient.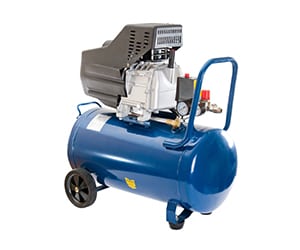 Doing a project right is all about having the proper tools. One tool that can make a home improvement or construction project much easier is a compressor. Compressors are a very commonly used piece of equipment. They can greatly reduce the time and energy needed to complete a project. Compressors can come in handy for many projects, including painting, car repairs, and anything that requires a significant amount of nailing.
Using compressed air tools provides efficiency that is of significant value. The problem, however, is that compressors are not cheap. While buying a compressor may not be something many people can afford, if you are in Cornelius, North Carolina, we can provide you with a solution. You can come to us for compressor rentals to help you save both time and money.
At Eagle Rentals, all of our rental equipment is high quality. After each rental is returned, the equipment is inspected and cleaned carefully. This means that when we loan you any of our equipment, we know it is ready to perform as expected. The technicians in our shop are well trained and have a solid understanding of how all the equipment works. This enables them to know what to look for during the inspections. It also enables them to guide you through the proper use of the equipment so you will feel prepared to begin your project.
Along with compressor rentals, we have many other tools and other equipment that can make your construction or home improvement projects easier. Since 1995, we have been providing our community with the tools they need to solve problems and accomplish their tasks with efficiency. We want to help you, too. Give us a call today to learn more about compressor rentals.
---
At Eagle Rentals, we offer affordable compressor rentals to residents of Mocksville, Troutman, Wilmington, Denver, Cornelius, Hickory, Salisbury, Statesville, and Mooresville, North Carolina.