Get beautiful results from our professional masonry equipment rentals.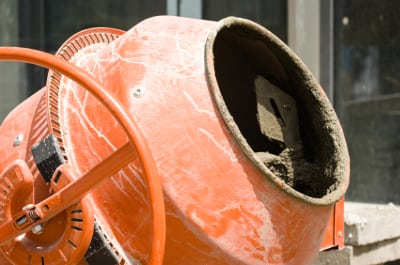 Masonry work has been around for centuries! If you are looking to add a little bit of the old world to your next project with masonry work, you will quickly find out that making masonry projects last often starts with the right equipment. Even masons several generations ago would carefully select their tools and materials before starting and we here at Eagle Rentals recognize that you would like to do the same. If you are looking for the right tools to assist you with your next project, you've come to the right place! We have all the masonry equipment rentals that you need for your Wilmington, North Carolina area project.
Cutting masonry materials such as clay, tile, brick, rock and even stucco require specialized masonry equipment in order to get the best results. Masonry equipment like our tile saws are specially designed to handle the cutting of these rock-hard materials without being damaged. Our masonry equipment rentals offer much more than just diamond-saw tile cutters! We can also offer you things like specialized masonry bits, saw blades for clean, sharp cuts, core rigs, floor saws, quick saws and concrete mixers of different sizes to aid you in your masonry project. No matter what project you are looking to complete, we have the tools to help you.
If you are looking for your masonry work to stand the test of time, then make sure you start off with the right masonry equipment rentals. We here at Eagle Rentals would love to assist you in finding the best tools for your next project, so come and talk with us today!
---
At Eagle Rentals, we offer affordable masonry equipment rentals to residents of Mocksville, Troutman, Wilmington, Denver, Cornelius, Hickory, Salisbury, Statesville, and Mooresville, North Carolina.