Our masonry equipment rentals can ensure that your finished project will rock!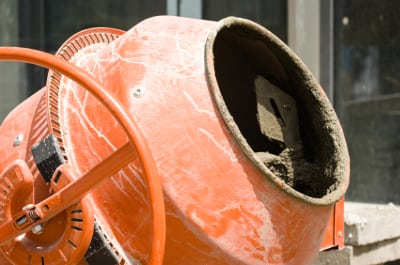 Having the right tools for a job is a great way to ensure an efficient and quality outcome. However, just because you need certain tools for a job doesn't mean you want to own those tools, especially if you know you won't use them frequently enough to justify the cost. In this case, it makes sense to look into tool rentals for your projects. Here at Eagle Rentals, we have the rental tools that you need in order to improve upon your property while also staying conscious of your spending. If you're looking for equipment rentals, including masonry equipment rentals, we have the tools for you!
Unless you work in construction or do a lot of masonry work, it doesn't make sense to purchase masonry equipment. Masonry equipment rentals are the perfect compromise in getting the tools that you need while also keeping costs reasonable. At Eagle Rentals, we have specialized masonry equipment rentals and other equipment such as saws, cement mixers, and drills that are all specialized to work with tile and other stone masonry. No matter if you are re-doing your Mocksville, North Carolina driveway or installing new tile in your shower, there is a tool for your needs here at Eagle Rentals!
Many of our customers are fairly handy, but if you have questions, please don't be afraid to ask! Masonry equipment rentals only work as well as the brains behind the job, so we always make sure to educate our customers on how to use our masonry equipment rentals before they are sent on their way. For great masonry equipment rentals and customer service, see us at Eagle Rentals today!
---
At Eagle Rentals, we offer affordable masonry equipment rentals to residents of Mocksville, Troutman, Wilmington, Denver, Cornelius, Hickory, Salisbury, Statesville, and Mooresville, North Carolina.