Safely access heights with a lift rented from us.
While working on a project, sometimes a ladder won't cut it if you need to access elevated heights. When this happens, an aerial lift can help you access the area you need to get to safely and securely, with no ris of a swaying ladder or accidentally falling off backwards onto your back.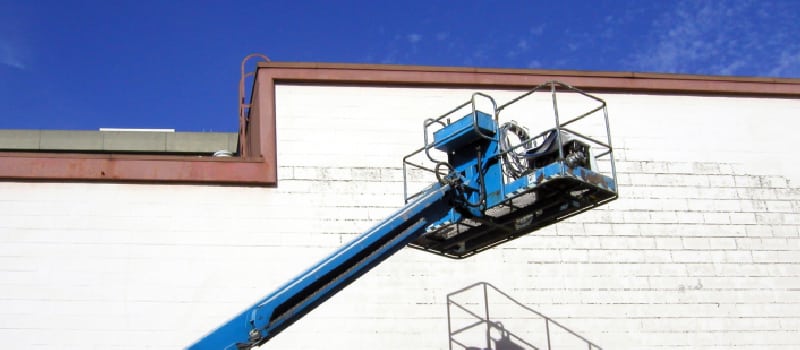 Although aerial lifts are an incredibly useful type of equipment, purchasing one is a large investment. If you need an aerial lift for one-time use for a project, come and see us at Eagle Rentals. We offer a variety of aerial lift rentals designed to make your project go that much smoother.
Our aerial lift rentals include scissor lifts, telehandler forklifts, vertical mast lifts, towable manlifts, self-driving man lifts, and foyer lifts. We can help you determine which lift will be best for your project and provide helpful recommendations for using the lift once you rent it and bring it back to your project site in Wilmington, North Carolina.
We carefully maintain all of our aerial lift rentals to ensure your complete safety and simple usage after you rent one. If you every have any questions about using one of our aerial lifts or need further instruction, please don't hesitate to ask – we're always happy to help.
The next time you need to access something up high and a ladder won't work for the job, schedule one of our aerial lift rentals. To check availability or find out about pricing, reach out to us today!
---
At Eagle Rentals, we offer affordable aerial lift rentals to residents of Mocksville, Troutman, Wilmington, Denver, Cornelius, Hickory, Salisbury, Statesville, and Mooresville, North Carolina.