Tamper Rentals, Mocksville, NC
With our temper rentals, your Mocksville project will be a huge success!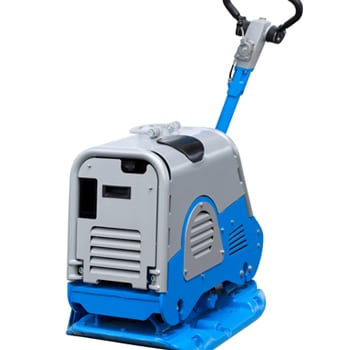 There are numerous DIY projects you may be considering for your Mocksville, North Carolina property that can be quite labor-intensive and even fail if you do not have the proper equipment. For example, putting in pathways, a driveway, patio, or other surface will not end well if you do not compact the soil properly to give it the firm foundation needed.
Here at Eagle Rentals, we understand that a heavy-duty tamper is not something you want to purchase new because of the cost and storage needs, particularly since you likely won't use it again in the near future. That is why we offer tamper rentals. You'll be able to stay on budget for your project.
We offer three types of tamper rentals: gas-powered plate tamps, diesel powered reversible plate tamps, and jumping tamps. These tools will give you the soil compaction you are looking for, so your project has lasting beauty. Our helpful, friendly, and knowledgeable staff will be happy to help you determine which type of tamper is best for your situation.
You will always find our equipment to be in proper working condition because we go to great lengths to maintain everything we rent. We also dedicate ourselves to offering high-quality machines that are up to the task they were designed for. Having been in business since 1995, we have learned which brands and models last. We are happy to provide you with a free estimate on tamper rentals or any of our rental equipment. You'll have no problem with tackling any DIY project you have in mind. Just give us a call, and we'll make sure you have everything you need.
---
At Eagle Rentals, we offer affordable tamper rentals to residents of Mocksville, Troutman, Wilmington, Denver, Cornelius, Hickory, Salisbury, Statesville, and Mooresville, North Carolina.