Tamper Rentals, Troutman, NC
If you're looking for tamper rentals to complete an upcoming soil compaction job in Troutman, NC, we're here to help.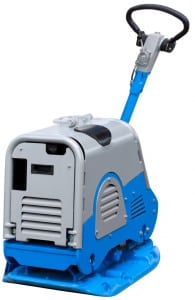 Compacting soil can be a tedious process, especially if the area is relatively large. The benefits of compacting soil before foundation or other concrete work, like sidewalks, paths, or driveways, are many and impressive. By having a level and stable surface to start with in all of your building materials, you ensure that the foundation and other pavement work you lay on top of the compacted ground is more stable and less likely to cause problems over its lifespan.
If you're looking for tamper rentals to complete an upcoming soil compaction job, at Eagle Rentals, we're here to help. Our tamper rentals can be customized to the exact type of job you're doing and the soil that needs to be compacted before it is built on.
Tamper rentals are just one of the many tools we offer to our clients and customers in and around Troutman, North Carolina. As a local business with 20 years of experience renting out many types of tools, we know many of the issues you and others in the area face.
When you come to us to rent a tamper, we will determine what size you need and make sure that your rental is serviced, cleaned, and ready for worry-free use before we even think about renting it to you. If you'd like to know more about tamper rentals and what we'll do to meet all of your equipment rental-related needs, give us a call at Eagle Rentals today.
---
At Eagle Rentals, we offer affordable tamper rentals to residents of Mocksville, Troutman, Wilmington, Denver, Cornelius, Hickory, Salisbury, Statesville, and Mooresville, North Carolina.