Make your next outdoor event or activity more comfortable with our heater rentals.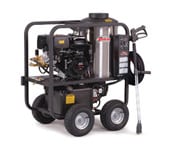 Being outdoors, even during a colder day in Denver, North Carolina, can be the best place to be. However, there is a fine line between invigorating, fresh air and downright frigid and uncomfortable. If you are planning an outdoor event or project, you'll want to make arrangements so that you and everyone else involved doesn't need to bundle up to the point they can't enjoy themselves. Here at Eagle Rentals, we understand that purchasing a professional-grade heater might not be feasible when you won't need it again anytime soon. As the area's premier problem solvers, we offer heater rentals that will save the day and your budget.
There is another reason why heater rentals are a better option over purchasing one – reliability. If you have ever opened a new package and found you managed to get stuck with a defective unit, you know how frustrating that can be. If that happens on the eve or morning of your event, it could spell disaster. With our heater rentals, you are assured of a working heater because our technicians inspect, test, and service each heater before it is rented by the next customer.
We have been providing quality equipment and tool rentals since 1995 and owe our longevity to our commitment to putting our customers first. We believe in affordable pricing and we never ask for environmental fees, damage waivers, or surcharges. When you contact us to schedule heater rentals, you'll know exactly what it will cost, and we'll help you select the right type and size for your needs, so your event will go as planned. Call us today with any questions you may have.
---
At Eagle Rentals, we offer affordable heater rentals to residents of Mocksville, Troutman, Wilmington, Denver, Cornelius, Hickory, Salisbury, Statesville, and Mooresville, North Carolina.