Make your next project or gathering more comfortable with our heater rentals.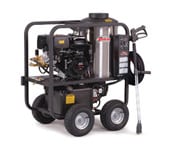 While here in Cornelius, North Carolina we enjoy warm weather for much of the year, there are times when the weather is not quite warm enough to comfortably work on a projector or have a gathering outdoors, especially once the sun goes down. If you have an upcoming event or project that will require you to be outdoors for an extended period of time, our heater rentals can be the perfect solution.
Forced air kerosene rental:  This heater is made with a split upper shell and is designed to give a high output with easy maintenance.  The 125,000 BTU forced air kerosene heaters can heat up to 3,125 square feet quickly with little effort and can operate for up to 9 1/2 hours on a full tank and has a thermostat for temperature control. It has a special photo CAD cell which causes it to shut off if the unit is in unsafe conditions. This allows you to use the heater with no worries. They are perfect for helping to heat a garage or a worksite for your construction projects.
Propane patio heater: Our patio propane heaters are the perfect choice for your outdoor events. Whether you are having a small gathering, or a large party, the patio propane heater will help your guests feel more comfortable. The unit can operate for 12 hours on a full tank. They are portable and can be placed wherever you need or moved if needed as well.
Just as with all of our rental equipment, our heater rentals are always inspected and cleaned carefully before we loan them out to you, so you can be confident they will work as expected. Reach out to us today to learn more about our heater rentals.
---
At Eagle Rentals, we offer affordable heater rentals to residents of Mocksville, Troutman, Wilmington, Denver, Cornelius, Hickory, Salisbury, Statesville, and Mooresville, North Carolina.