Generator Rentals, Denver, NC
When you need a generator for a specific project in Denver, our team at Eagle Rentals is ready to provide you with easy, dependable generator rentals.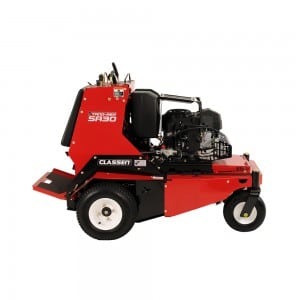 Generators are essential when you need extra power supply for a project in Denver, North Carolina. You could invest in your own personal generator, but if you're not going to use it regularly, that may not be a wise investment. If you are looking for another, more affordable way to get a generator without purchasing one, generator rentals from Eagle Rentals may be the perfect solution.
When you rent a generator for your project, you can save money initially as well as in the long run. Buying a generator means you will have to deal with maintenance and storage details for it, and those costs can add up quickly. Even if you do end up using a generator more than once, each job will probably be different, and with our generator rentals, you can choose the generator that will be best for your specific needs. We have a variety of generator sizes, outputs, and ratings, so you will be sure to find the perfect one for your job.
Each of our generators is maintained and inspected regularly to make sure it is in pristine condition for each rental, so you can always expect to rent a generator that will work correctly and efficiently. With such high-quality and reliable service, we know you won't be disappointed with our generators.
If you are in search of a generator for a specific project, our friendly, professional team at Eagle Rentals is ready to provide you with easy, dependable generator rentals. Contact us today with any questions.
---
At Eagle Rentals, we offer affordable generator rentals to residents of Mocksville, Troutman, Wilmington, Denver, Cornelius, Hickory, Salisbury, Statesville, and Mooresville, North Carolina.