Welding Equipment Rentals, Troutman, NC
Our welding equipment rentals in Troutman, NC help you avoid the expenses associated with buying equipment for one-time use.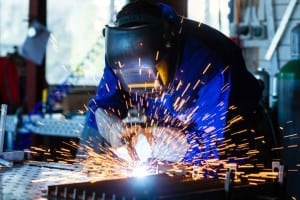 Having the right tools for the job will not only ensure that things are done correctly, but speed up the process of completing the job in the first place. Whether your job requires welding equipment for one day or over a period of several days, our welding equipment rentals ensure that you have the right tools when you need them for an affordable price.
We realize that when you have a welding project to do, you might not ever have to do one again. Our welding equipment rentals help you avoid the expenses associated with buying equipment for one-time use.
Whether you have a professional welding gig coming up or you're simply doing a home improvement project, at Eagle Rentals, we have a variety of welding equipment rentals available that can meet the demands of any project. Our highly qualified technicians have the skills to help you identify the best equipment for your specific needs, and then make sure that you are fully trained to operate any equipment. We make sure each and every tool that we rent out is thoroughly inspected, tested, and serviced before each rental in order to provide each of our customers with worry-free tools that are assured to work properly.
We're proud to be the hometown rental service provider for Troutman, North Carolina and the surrounding areas, and have been working hard to provide the best service to our friends, neighbors, and clients for two decades. Give us a call and see what we can do for you today!
---
At Eagle Rentals, we offer affordable welding equipment rentals to residents of Mocksville, Troutman, Wilmington, Denver, Cornelius, Hickory, Salisbury, Statesville, and Mooresville, North Carolina.