Get a professional result for your tile flooring project with our tile saw rentals.
If you have a large area you are getting ready to install tile flooring in, you may be tempted to start at one corner and work your way across the room, so you won't have as many tiles to cut. The problem with this is you won't end up with a professional result as the proper way is to determine the center of the room and work your way to the walls. If you are hesitating to do it this way because you are concerned about all the cuts you'll need to make, here at Eagle Rentals, we have a solution for you. Our tile saw rentals are just what you need to have the right tool for the job, so each cut is easier and quicker than doing manual cuts.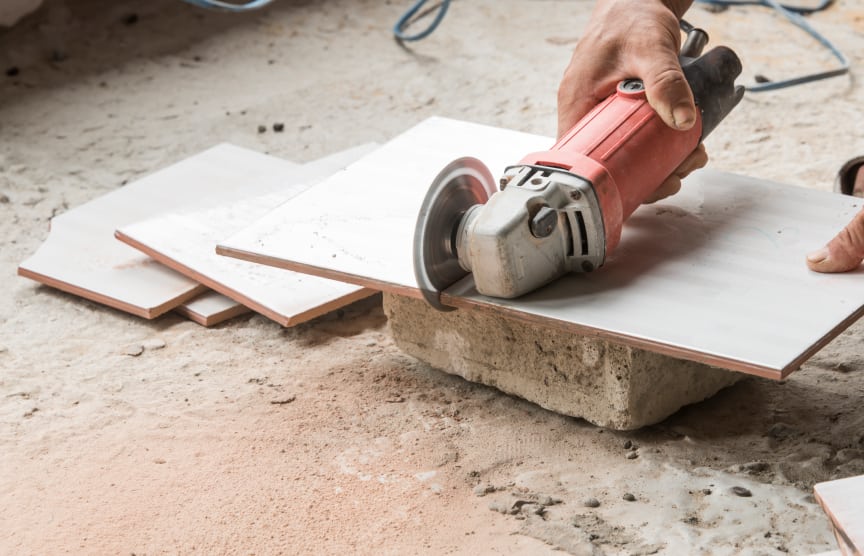 We are proud to be the problem solvers for the Mocksville, North Carolina area for DIYers and contractors alike who prefer to work smart instead of work hard. We recognize that buying a specialized piece of equipment you'd only need for one project isn't an efficient use of your home improvement budget. With our tile saw rentals, you'll get professional results without needing to pull money from your material budget to apply to an equipment purchase.
You can be confident that the equipment you rent from us is in top condition. We thoroughly inspect, test, and service all our equipment before it is sent out as a rental. We make certain that you can count on us for tile saw rentals that will make your labor-intensive project faster and easier. We offer a wide variety of floor care equipment rentals so that your project has the opportunity to come out looking great in far less time. Contact us today to learn more or to discuss what you might need for your upcoming home improvement.
---
At Eagle Rentals, we offer affordable tile saw rentals to residents of Mocksville, Troutman, Wilmington, Denver, Cornelius, Hickory, Salisbury, Statesville, and Mooresville, North Carolina.