Instead of wasting your money, visit us to find out about our tile saw rentals.
Tile flooring is an extremely popular option among homeowners throughout the country. The process of laying tile involves cutting the pieces of ceramic tile to fit neatly together on your floor or in your shower. One of the most important tools you'll need when laying a large amount of tile is a tile saw, but this tool is expensive to purchase. When the tiling job is done, you'll be stuck with a large piece of equipment that you'll have to store somewhere and may not ever use again.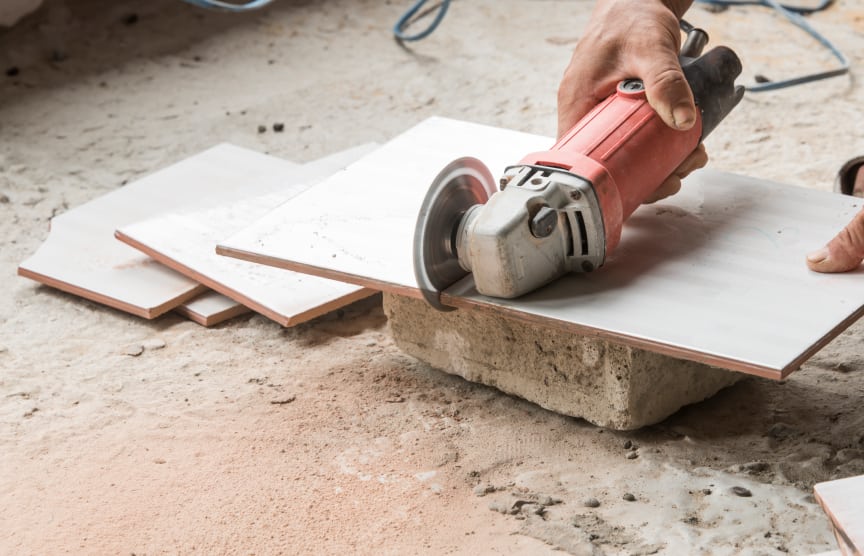 Instead of investing in this tool, consider renting it. At Eagle Rentals, we offer tile saw rentals for customers throughout Denver, North Carolina and the surrounding cities. We have high-end tile saws available for rent, including wet tile saws that make it easier to cleanly cut the tile material without breaking the delicate ceramic. When you're working with a dry tile saw, the risk of breakage is high, as is the risk of flying particles coming through the air. We can get you what you need to take care of any tiling job, whether you're adding new tile to your entryway or tiling an entire level of your home.
If you price out wet tile saws for purchase, you'll soon find that a high-quality one will run you at least a few hundred dollars. Tile saws are also quite large and difficult to store. Unless you have a number of rooms you plan to tile in the future, you probably won't use it enough to justify the purchase. Instead of wasting your money, visit us at Eagle Rentals to find out about our tile saw rentals. We're here to make the process of renting a tile saw go as smoothly as possible.
---
At Eagle Rentals, we offer affordable tile saw rentals to residents of Mocksville, Troutman, Wilmington, Denver, Cornelius, Hickory, Salisbury, Statesville, and Mooresville, North Carolina.