Here at Eagle Rentals, our goal is to supply you with the high-quality tools and equipment you need to make your next home improvement project a success. We also want to make sure you know how to use the equipment safely, and we are happy to provide the instructions and tips you need. In this article, we'll focus on tile saws and go over how to use them properly.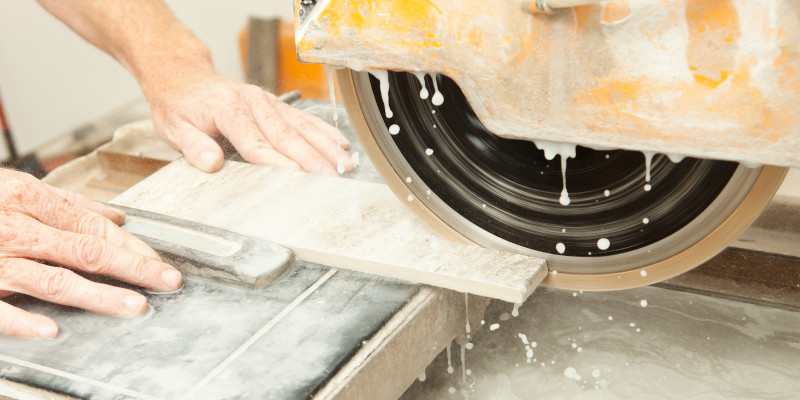 Set Up the Saw- First, prepare the saw and the area you will be working in. Tile saws are wet saws, which means you will need to use it in an area that you don't mind getting messy, or else prepare the area really well in order to prevent anything important from getting sprayed with water. Make sure the saw is on a level, sturdy surface.
Measure and Mark- Next, measure and mark where you need to cut your tile. Once you've double-checked your measurements, position the tile saw's fence until the blade aligns with your marks.
Prepare to Cut- Next, get the saw ready to make your cut. Position your tile so that the widest part is between the fence and the blade, as this helps you keep your hands away from the blade. Then pull the guard down and turn the saw on, making sure that enough water is spraying onto it before you continue.
Cut Your Tile- Finally, use both hands to feed the tile into the saw. Don't try to push it or do anything else to hurry the process, as this can result in chipped or even broken tiles. Instead, let the blade do the work, then turn the tile saw off before you remove the cut tile from the other side.