If you are planning on a bathroom remodel that includes new tile flooring, you likely already did some research to find what type of tile and patterns you like the best. You might have seen some luxury homes with intricate designs in their tile flooring and simply dismissed them as too impossible to even be realistic. We at Eagle Rentals are here to tell you that you really can make intricate designs in your tile flooring with our tile saws.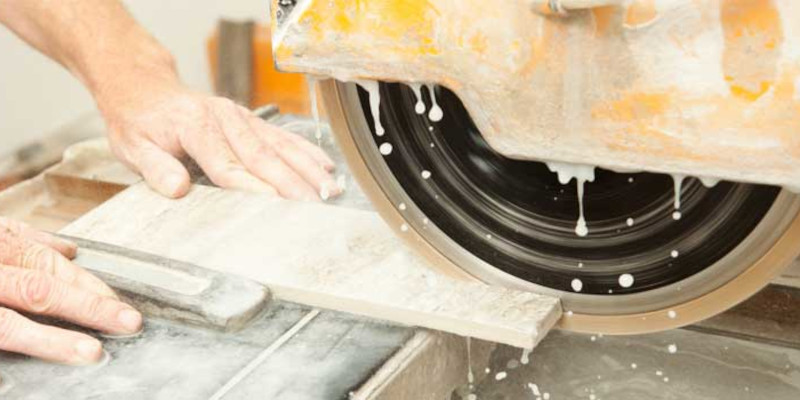 A quality tile saw isn't too different from a basic table saw for cutting through wood as far as techniques go. Just like you need to make relief cuts and feed the wood into the blade, you do much the same when cutting tile with tile saws. Those relief cuts are exactly what you need to make even the most intricate design more manageable when cutting the tile for your project.
The next important thing you will need to know when preparing to make intricate designs with your tiles is that you'll need a top-quality tile saw to make the necessary cuts. You can't use a simple tile cutter with a dull blade. Our tile saws are wet saws with diamond-coated blades. A stream of water goes over the blade and allows it to make fine cuts. You can use these saws to cut the finest edges, corners, curves, detailed designs, and more to form your tiles into the exact design your dreamed of for your bathroom remodel.
Chances are that you won't use a tile saw too often once the remodeling is over, so it's better to rent the saw instead of buying one. You can contact us at Eagle Rentals if you would like to learn more about the rental saws and other equipment we have to offer.