While you might think that carpet installation is a job that you have to leave to the professionals, with our team at Eagle Rentals, this is not the case. We offer a range of high-quality flooring equipment rentals to help you complete a variety of DIY projects, and our selection includes everything you need to install new carpet. In this article, we'll go over all the tools you will need for your carpet installation project.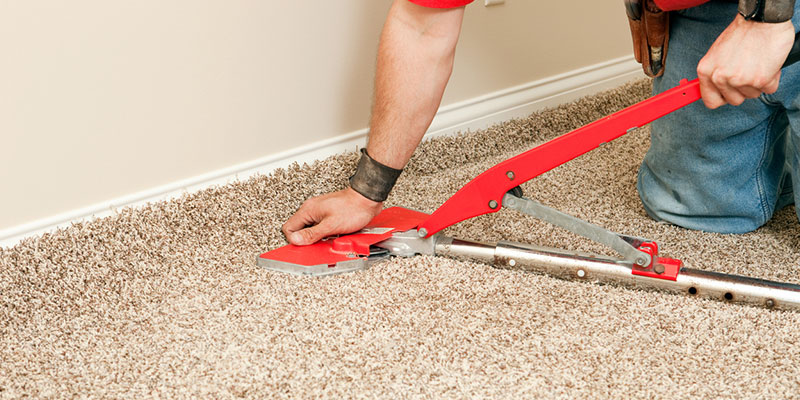 Carpet Trimmer- As you can imagine, carpet is too thick to cut with scissors, so special tools are required. A carpet trimmer is a piece of flooring equipment that will let you cut your carpet to size with ease, enabling you to fit your new carpet into every corner of your floor, no matter how small or irregular.
Power Stretcher and Knee Kicker- These two pieces of flooring equipment are used to stretch the carpet across your floor. Proper stretching will make sure that no air bubbles or anything else is left under the carpet, and make sure that the carpet is spread evenly, without any lumps or wrinkles. These tools make it much easier to stretch your carpet to the corners of your space, and save you from having to pull it into place yourself.
Seaming Iron and Roller- Separate pieces of carpet are joined together with seaming tape, which must then be treated with a seaming iron. This piece of flooring equipment heats up the tape so that it melts between the two edges of the carpet squares, and then the seaming roller is pressed over the seam to create a permanent seal that is undetectable to the eye.