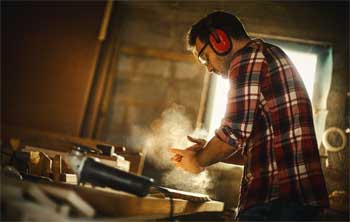 DIY projects are a great way to improve your home! You can completely transform a room in your home with an inexpensive and simple project. You have probably been browsing online and found the perfect project for your home, and you are excited to get started until you learn that it will cost a small fortune to buy all the equipment to do the project.  Most people don't know that you can get exactly what you need with equipment rentals.
Equipment rentals will save you a lot of money. Plus, you will not have to find a place to store all the equipment after you use it.  Equipment rentals also ensure that you get equipment that is high quality and in great working condition. You can use name brand equipment without paying name brand prices.
So, what kind of equipment rentals are available to you? Well, you can rent almost anything. If you are putting in flooring, you can rent saws, flooring tools, sanders, and other equipment to make the install go quickly and smoothly. You can rent compressors that work with a variety of tools, such as nail guns, to make projects that involve nailing a breeze. Tile saws can be rented for any tile project to make tile cutting easy and efficient.  You can have your project look like a professional did it if you have the right equipment.
Call us today at Eagle Rentals for all your equipment rentals. Our trained technicians can help you pick out the best equipment for the project you are working on, and they will show you how to safely and efficiently use all the equipment.  Let us help you get started on your home improvement project today!