If your lawn is starting to show signs of wear and tear after a busy summer season, you might be looking into ways that you can set it up for success next year. Aerating and overseeding is a great way to ensure you have a lush, green lawn when spring rolls back around, but if you prefer to handle your lawn care yourself, aerating can be tough. Rented aerators offer a great compromise between buying and storing an aerator you only use once or twice per year and using a hand tool to try to poke holes across your entire lawn.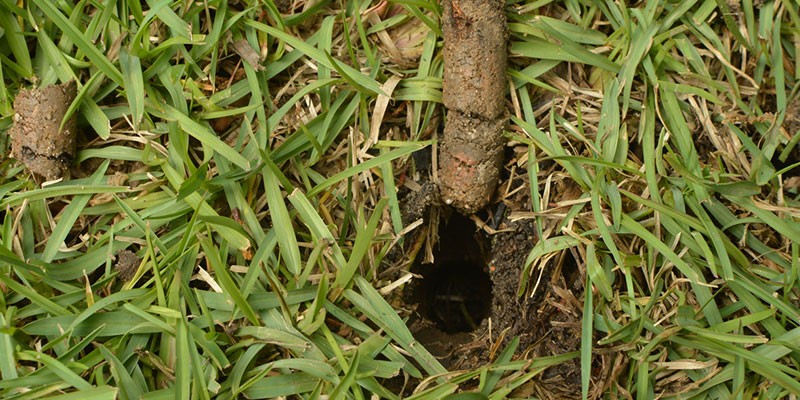 Below, you'll find a quick DIY guide to using rented aerators to revitalize your lawn.
Assessment: Look for signs of compaction, such as bare areas or places where water runs off. You can also do a fork test – if you have trouble inserting a lawn fork into the ground, aeration can help loosen up the soil there.
Preparation: The day before you plan to aerate, mow your lawn shorter than usual, ensure it gets thoroughly watered, and clear off any leaves, sticks, lawn ornaments, and other items.
Rental: Your local lawn equipment rental store should have a good selection of aerators for you to choose from. Options may include aerators with seed boxes, plug aerators, and spike aerators.
Aerate: Work in a linear pattern across your lawn to ensure even coverage. If your lawn is extremely compacted, you may want to go over it multiple times in different directions. Remember, plug aerators will pull up small cores of soil and deposit them on your lawn, whereas spike aerators will not.
Fertilize and Overseed: After aerating, your lawn is primed for nutrient absorption, so now's the time to seed or fertilize. Apply any products in the same linear pattern to ensure even distribution.
Post Care: Leave the soil plugs on your lawn if you use a plug aerator. Water the lawn thoroughly to help it absorb any fertilizer you apply and to encourage seeds to take root. If you seeded, continue to water your lawn regularly according to the seed producer's guidelines.