Make sure you use the best construction rental equipment for your next project.
Construction rental equipment is designed to make your project easier and more convenient, whether you're a homeowner building a new deck or a construction crew tackling a new commercial job. Here at Eagle Rentals, we're proud to offer a wide range of construction rental equipment for every need, no matter how big or small your project may be.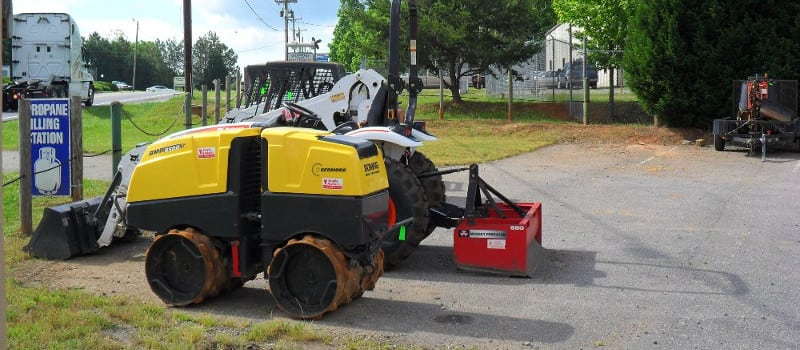 With over 25 years of experience serving the community of Hickory, North Carolina, we have successfully established ourselves as reliable problem solvers for professional contractors and enthusiastic DIYers alike. We take great care of all our construction rental equipment, making sure each component is well maintained and safe to operate before it's allowed to be used by the next client. When you work with us, you can expect all your construction rental equipment to be clean and in great working order.
If you're wondering whether you should rent or buy new construction equipment for your project, think about how likely it is that you'll need to use the same equipment again in the future. If you need a large piece of equipment that may not fit in your garage or shed to complete a certain job, it's probably wise to rent it instead of purchasing it outright. Plus, with our efficient delivery services, you won't have to worry about transporting or storing the equipment.
To learn more about all the construction rental equipment we have to offer, simply give us a call or stop by our store today. We're looking forward to helping you with your next project!
---
At Eagle Rentals, we offer affordable construction rental equipment to residents of Mocksville, Troutman, Wilmington, Denver, Cornelius, Hickory, Salisbury, Statesville, and Mooresville, North Carolina.