We offer high-quality, affordable tool rentals to help you make your project a success.
When it comes to construction or home improvement, the tools you use for the job matter. If you run a dedicated construction business, you'll naturally want to invest in some high-quality equipment, but if you're a DIYer or you only need the tool for a short time then renting may be the best option for your budget. Fortunately, with our team at Eagle Rentals, you can get high-quality tools for your project for the length of time you need them and for a price you can afford. We offer a wide range of tool rentals so that you can get everything you need to make your project a success.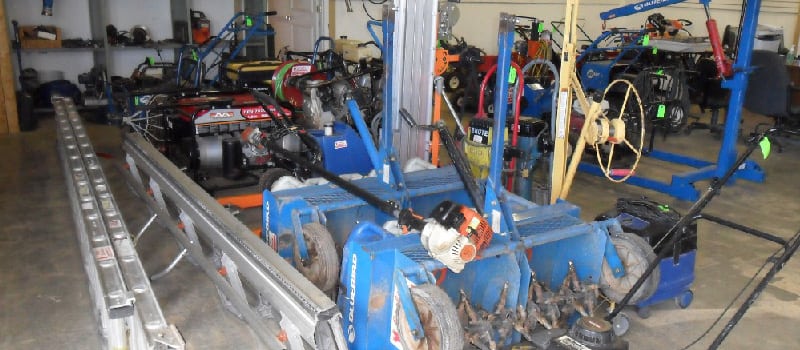 The tool rentals that we offer at Eagle Rentals cover a wide range of applications. You can find heavy equipment such as backhoes and other earth movers for really big projects, as well as lighter machines like lawn mowers and edgers for smaller projects that don't need as much horsepower. Our team of highly experienced technicians is always on hand to discuss your project with you to help identify your needs and provide an expert recommendations on the best tools for the job. With tools and advice from our team, you are sure to get the results you're looking for.
We at Eagle Rentals are proud to serve the Wilmington, North Carolina community, and we want to make sure you have what you need to make your next project a success. If you are looking for affordable, high-quality tool rentals, just give us a call.
---
At Eagle Rentals, we offer affordable tool rentals to residents of Mocksville, Troutman, Wilmington, Denver, Cornelius, Hickory, Salisbury, Statesville, and Mooresville, North Carolina.