Tool Rentals, Denver, NC
Instead of spending lots of money to buy equipment, consider taking advantage of the benefits that come with tool rentals in Denver.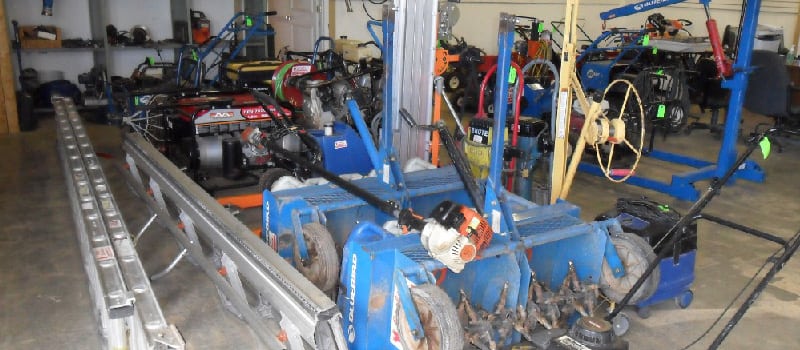 Whether you're tackling a home renovation project or working on a construction site, you may realize that you don't have the tools you need to get the job done. Certain tools are very specialized, which means you might not end up using them very often, but you probably can't do specific tasks without them. After you finish that portion of the job, you'll have to find a place to store these tools, some of which can be very large and expensive to buy. Instead of shelling out the big bucks for these items, consider taking advantage of the benefits that come with tool rentals.
Renting tools is much more convenient, since you don't have to worry about what to do with the tools when you're done. With tool rentals, simply return the items when you no longer have need for them. Should you find that you missed a portion of the job that needs that tool, you can always rent it again.
It's also much more economical to pay a rental fee instead of spending a lot of money on a variety of tools and equipment. When you rent from us at Eagle Rentals, you will have access to high-end products from the top brands in the industry, which you might not be able to afford if you were buying the tools yourself. Another benefit of renting from us is that we spend the time and money needed to maintain the tools. If any of our rental items has an issue, our experienced team members will assess the damage and repair it before it is rented to the next customer.
If you live in Denver, North Carolina and would like to learn more about our tool rentals, contact us today at Eagle Rentals. We look forward to hearing from you!
---
At Eagle Rentals, we offer affordable tool rentals to residents of Mocksville, Troutman, Wilmington, Denver, Cornelius, Hickory, Salisbury, Statesville, and Mooresville, North Carolina.