Painting Equipment Rentals, Mooresville, NC
Our painting equipment rentals make your job easier and faster in Mooresville.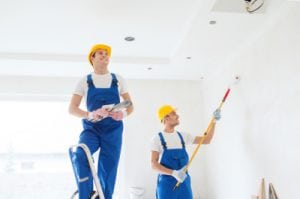 Whether you are painting as a one-time project or you have ongoing work that requires painting equipment, you may be looking for options to avoid purchasing all the necessary items. At Eagle Rentals, we offer tool and machine rentals to help you achieve your goals without the need for investing in lots of equipment. One way we can help you with your project is with our painting equipment rentals that make your job easier and faster in Mooresville, North Carolina. You can enjoy a number of benefits when you choose our painting equipment rentals for your project or job site, including:
Work-ready machines
The latest technology
More efficient work
No maintenance or storage requirements
No purchase necessary
Test new equipment
Responsive service
When you work with us at Eagle Rentals, our technicians inspect, test and service each rental item to ensure it will work well for your needs. Our highly trained staff can assist you in choosing the painting equipment rentals that will function best, so you feel confident you can get the job done. We are a family owned and operated company who has been assisting customers with their equipment rental needs since 1995. Our painting equipment rentals are designed to provide solutions for any type of project without the hassle of purchasing expensive equipment for one-time use. We believe in affordable pricing and won't ask for environmental fees, damage waivers, or surcharges. Contact us today to get started.
---
At Eagle Rentals, we offer affordable painting equipment rentals to residents of Mocksville, Troutman, Wilmington, Denver, Cornelius, Hickory, Salisbury, Statesville, and Mooresville, North Carolina.