Concrete Equipment Rentals, Mocksville, NC
Concrete projects for your Mocksville property need multiple tools, making our concrete equipment rentals a cost saving solution.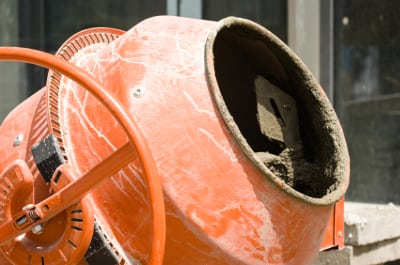 Working with concrete for a project at your Mocksville, North Carolina home is not something you do on a regular basis in most cases. So, purchasing the various tools such as saws, mortar mixers, concrete floor grinders, jackhammers, and more doesn't make much economic sense. On the other hand, taking advantage of our concrete equipment rentals at Eagle Rentals makes perfect sense. You'll save money and not have to find a place to store the equipment that you may never need again.
We have a wide variety of tools available that will make your project go more smoothly and quickly. We can match concrete equipment rentals to your specific project, so you have the power you need, but not more than is needed. Just let us know the scope of your project, and we'll help you select the concrete equipment rentals that make the most sense. Our staff will also show you how to use any of the items that you are not already familiar with.
We have concrete equipment rentals that are also ideal for commercial applications, which can be an ideal way to get started in the industry when you don't have the capital to purchase all the equipment right away.
Concrete equipment rentals are the way to go when purchasing so many different tools is not an option or you want to gain some experience with the tools before you commit to purchasing them. This will help you learn what works best for you. Think of it like test driving a car before you buy it. Sometimes buying equipment can be intimidating, but once you've gained confidence, you will be in a better position to do so.
Whatever your reason for needing concrete equipment rentals, you can count on our expertise, which goes back to 1995, for aiding you in your endeavor. Call us today with any questions you may have about these or any of our other equipment rentals.
---
At Eagle Rentals, we offer affordable concrete equipment rentals to residents of Mocksville, Troutman, Wilmington, Denver, Cornelius, Hickory, Salisbury, Statesville, and Mooresville, North Carolina.