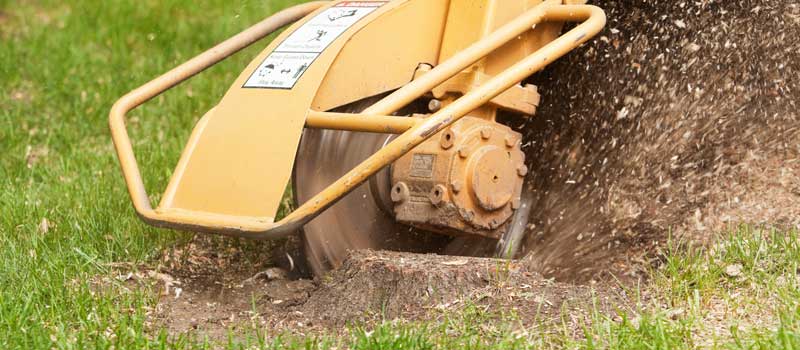 While some rental equipment can be intimidating to people who have never used it before, a stump grinder is a very useful tool that is fairly easy to operate. If you dress for the job and follow some simple safety guidelines, you can quickly and easily clear the unsightly stumps in your yard and plant grass. If you have ever tried to remove a stump with hand tools like an axe or a mattock, you will especially appreciate the ease of a stump grinder.
Here are the basic steps to using a stump grinder:
Getting a stump grinder to your home will require a vehicle with a trailer hitch or a delivery (usually an additional fee).
Read up on the operating procedures and safety guidelines for your specific stump grinder.
Prepare for the job with safety glasses, snug clothing and no jewelry, gloves with no cuffs, non-slip shoes or boots, long pants and protection for your ears.
Inspect the job site and equipment. Make sure there is no one else within 50' of your work area.
Start by removing any rocks at the base of the stump.
Then use a chain saw to remove as much of the stump as you can. This will save you grinding time.
Raise the grinding wheel a few inches above the level of the top of the stump by using the hydraulic lever.
Position the wheel over the stump's edge and start rotating the wheel.
Lower into the stump, swing side to side with the hydraulic lever and repeat process as you move around to different parts of the stump until you are about 4 inches below the ground.
Once the stump is gone, fill with top soil, and you are ready to sow grass seed and cover it with hay. Contact us at Eagle Rentals to discuss which stump grinder is best for your application.