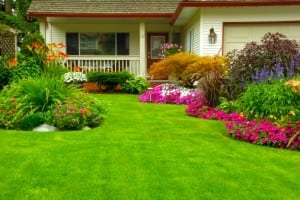 Gardens that are a delight to observe, to walk around in or to sit quietly in don't just suddenly appear.  They take planning, preparation and work to become realities. It often requires the proper gardening equipment to achieve the desired results.  So how can you get the delightful garden you've been dreaming of this winter?
The first thing to do is to choose the location for your garden.  Pay attention to the amount of sun and shade it receives.  Notice the kind of soil it has.
Secondly, decide how much work you are able to put in to your garden.  If you don't have a lot of time, you will want plants that require very little maintenance.  If you have more time and enjoy gardening, you may opt for plants that require more care.
Next, choose the plants that will do well in your area.  Different plants are well-suited for different kinds of climates.  Some plants thrive in heat while some do better in cooler temperatures.
Fourth, write out the design for your garden.  Explore different placement options and determine which scenario you like best.
Finally, use proper gardening equipment to prepare the area.  You may need tools to break up clods of dirt, remove unwanted stones and other debris or weeds.  You should also test the soil and amend the soil based upon the results.  Your soil may need compost, organic matter or another kind of soil amendment to be suitable for growing.  Plant your garden and take care of it.
If you follow these steps, you will have a delightful garden worth sharing with others.  Remember to take care of your garden with proper gardening equipment.  At Eagle Rentals, we have gardening equipment to help you achieve your delightful garden.  We will gladly consult with you on your gardening needs.