When your site is in need of an aerial platform, contact us at Eagle Rentals.
An aerial platform, also called a bucket truck, elevating work platform, or aerial device, is a mechanical piece of equipment allowing access for people to reach higher levels. Without this type of equipment on a job site, many areas will remain inaccessible to workers, including upper levels of buildings, roofs, or power lines. You may also hear people refer to this platform as a cherry picker. It differs from a crane in its weight limit, which is usually less than a ton. An individual worker can typically set up and operate an aerial platform on a job site, not requiring assistance from other workers.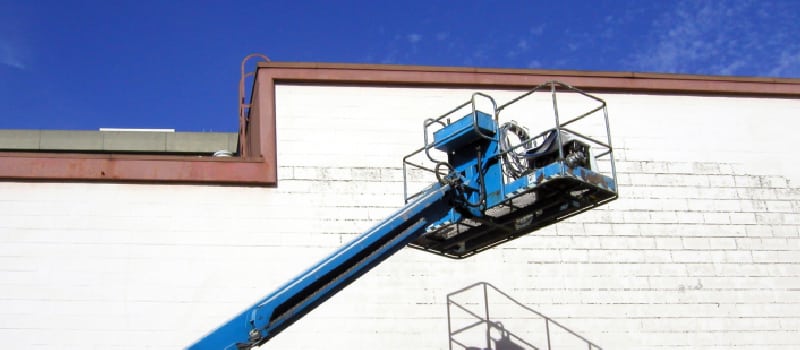 Some aerial platforms are also outfitted with compressed air connectors or electrical outlets for power tools. Specialized platforms can hold certain equipment that allows for the transport of glass for windows or other items that may be dangerous for an individual worker to try to carry. When your site is in need of an aerial platform, contact us at Eagle Rentals. We carry a wide range of options from leading manufacturers in the industry, all available for rent under short-term and long-term contracts. You can keep the equipment as long as needed, or use it for a specific task and return it right away.
In addition to providing rental equipment, we also have a team of problem solvers. Prior to putting equipment up for rent, we'll inspect, test, and service each piece in our inventory to ensure that it will work correctly for our customers. We can also answer any questions you may have about certain types of equipment and help you find the right aerial platform for every job or task.
---
At Eagle Rentals, we offer affordable Aerial Platform to residents of Mocksville, Troutman, Wilmington, Denver, Cornelius, Hickory, Salisbury, Statesville, and Mooresville, North Carolina.