Reach for the sky safely in an aerial platform.
When you need to reach high places, there are some times when a ladder just won't do the job–especially if you need to maneuver around while you are up in the air. If you find yourself in this type of situation, we want to help you here at Eagle Rentals. We have all sorts of boom lifts, scissor lifts, aerial lifts and aerial platforms in order to help you safely reach the high areas where you need to work.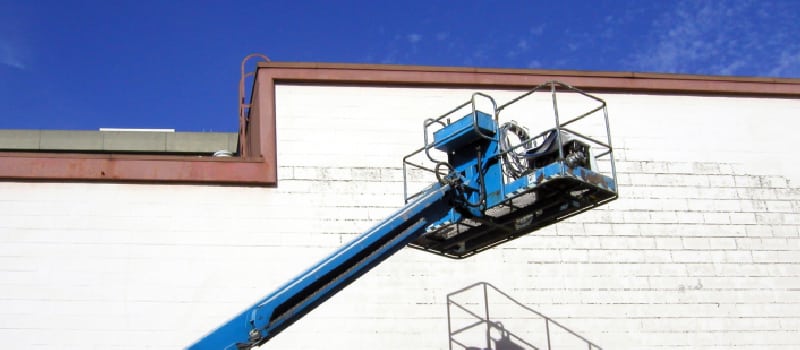 One of our most frequently requested tools is the aerial platform. Not only can this lift get you to the heights you need to reach, but once there, you will also able to move not just on the vertical axis, but the horizontal one as well. This makes the aerial platform perfect for jobs like roofing, tree trimming or harvesting, painting, and many other jobs that can only be done up in the air. An aerial platform ensures the safety of the individual in it by giving that person a platform on which to work, which is far more effective and safer than trying to balance your two feet on the top rung of a ladder.
At Eagle Rentals, we will show you how to safely and properly operate the mechanics of your aerial platform to ensure proper positioning and balance. This way, you can feel confident in your job once you are up in the air! We have many different types of equipment rentals available to our fine customers in Mooresville, North Carolina. Please contact us today for more information about our aerial platforms.
---
At Eagle Rentals, we offer affordable Aerial Platform to residents of Mocksville, Troutman, Wilmington, Denver, Cornelius, Statesville, Hickory, Salisbury, and Mooresville, North Carolina.