No matter what type of manlift you need, our team can help.
A manlift is an important piece of equipment at any construction site. This item can also be referred to as an aerial lift and is designed to raise an individual up into the air, so they can work on something higher up, such as an upper level or the roof of a structure. The two main types of manlifts are slab manlifts, which are meant to be used indoors and are often powered by electricity, and rough terrain manlifts, which can be powered by gas or other types of fuel and are meant to be used outdoors.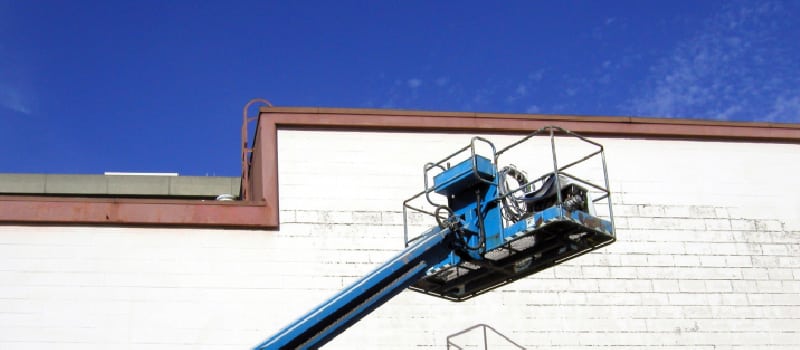 Manlifts are further split into specialized categories, including those that have telescoping beams, those that are articulating, and those mounted to a trailer for easier transport. No matter what type of manlift you need, our team at Eagle Rentals can help. We have a wide selection of construction tools and equipment available for rent to customers in the Mocksville, North Carolina area. Our selection includes manlifts that can help you be more productive on your job site.
In addition to manlift rentals, we also carry a number of other items that you may need to rent for your construction project. These include air tools, compressors, nailers, backhoes, trenchers, excavators, concrete, masonry, and tiling tools, floor care equipment, fans, aerial lifts, forklifts, lawn and garden equipment, generators, lighting, skid steers, loaders, and equipment for painting and pressure washing. Contact us today or stop by our location to find out how we can get you the equipment you need to tackle all your construction tasks.
---
At Eagle Rentals, we offer affordable manlift rentals to residents of Mocksville, Troutman, Wilmington, Denver, Cornelius, Hickory, Salisbury, Statesville, and Mooresville, North Carolina.