Our manlift rental works for professionals and novice DIY-ers alike.
Here at Eagle Rentals, we enjoy supplying people in the Denver, North Carolina area and surrounding areas with the equipment that they need in order to get their job done. One of the larger pieces of rental equipment that we rent out often is the manlift, which almost anyone could benefit from at some point or another in both professional and personal capacities. A manlift rental can assist you with all sorts of tasks around the home and business, including: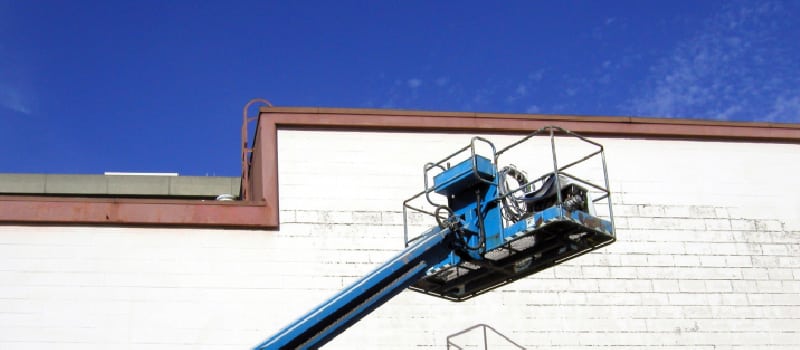 Picking fruit
Trimming trees
Painting a house
Repairing a window
Roof work
Window washing
Property inspections
Lifting large pieces of equipment
Commercial job completion with a tight timeframe
So much more!
These are just some of the examples that you could consider when it comes to choosing a manlift rental at Eagle Rentals. A manlift rental helps ensure that you and your equipment make it up to where you need to be in your project without injury to your back or other areas of your body, and perhaps most importantly, severely lessening the chance that you'll lose your balance and suffer a fall. We take safety very seriously here at Eagle Rentals, which is something that you will be able to see almost instantly in our manlift rentals.
Whether you are a contractor looking to quickly complete a task without a lot of safety risk to your employees or you are a homeowner who doesn't have the balance or strength to paint your home while clinging to a ladder, we are here to help you with our variety of equipment. To learn more about our services, please give us a call today to learn more.
---
At Eagle Rentals, we offer affordable manlift rentals to residents of Mocksville, Troutman, Wilmington, Denver, Cornelius, Hickory, Salisbury, Statesville, and Mooresville, North Carolina.