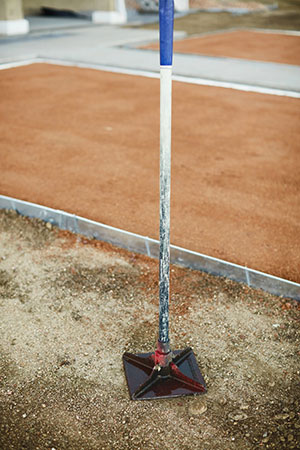 If you've been dreaming up plans to make your own do-it-yourself patio with paver stones, you aren't alone. Paver stones make a beautiful patio, and the options are endless to create a one-of-a-kind patio perfect for your home. In addition to being versatile with the aesthetic you can achieve, pavers are also durable, easy to maintain, and will provide a beautiful outdoor space at your home for many years to come.
As with any DIY project, you will need to start by preparing the area where you would like to install your patio. The ground must be level and packed down well. Tampers are tools designed specifically for this job; they are tools to manually tamp down the ground to ensure everything is packed down well and will provide a solid base for your paver stones that will not settle out and migrate over time.
Tampers are not commonly owned items in most households, but luckily, tool rentals are available to assist in these situations. At Eagle Rentals, we rent tampers for all of your home project needs, including leveling and packing ground to provide a level, sturdy surface for your project. We are a locally owned and operated business that has proudly served the Statesville, North Carolina community since 1995.
All of the highly qualified technicians on our staff are available to help select the tool or equipment that may be needed for your home projects, including a paver patio. We have all the tools you may need to implement and complete your project. If you are in need of tampers or other tools, reach out or visit us today. All of our tools and equipment are in excellent working order, so you can trust and rely on them to work properly for your purposes. We look forward to helping with your DIY project today!