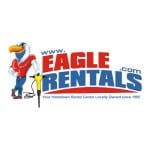 When it comes to do-it-yourself home renovations and maintenance, you may think of popular TV shows that show you how to take care of problems or upgrade rooms in your home on your own. However, it is not always economical, especially if you try to budget in all of the tools that you will need for the project. At Eagle Rentals in Statesville & Troutman, NC, we offer tool rentals for all types of equipment that will help you modernize and upgrade your home.
In addition to tool rentals, we have experienced and knowledgeable staff members who can help you find the right tool for the job. Before any tools leave our store, we test and inspect them thoroughly to make sure they work correctly. This helps you know that every tool is in good condition and ready to start working. Even if you have never attempted a DIY project on your own, feel free to visit our store for tips and tricks about making the job easier. There are thousands of different tools available for rental that can make it easy to replace, remove, or install new hardware, flooring, appliances, and more.
You may only use some tools once or twice during your lifetime, especially if you don't do a lot of construction projects. Therefore, tool rentals are a much more economical option than purchasing expensive tools that you may not use again in the future. You can simply rent our high-quality products, use them as much as you need, and then return them when you are finished. It also helps cut back on storage needs, since you won't need an extra toolshed to keep equipment when not in use.
Related Rental Equipment Posts: