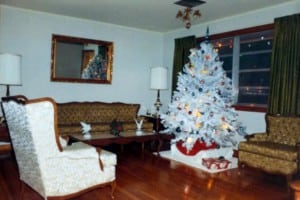 Floor care equipment rentals are the ideal way to get your home's floors in tip-top shape for the holidays. It is far less expensive to rent the equipment and do it yourself rather than hire a flooring company. Any type of flooring can be given a professional cleaning or even restoration.
Hardwood floors can become battered and worn throughout the year. Floor care equipment rentals aid in stripping and refinishing hardwood floors to make them look brand new again. This not only makes a home look more inviting for the holidays, but also preserves the hardwood so it lasts longer. Since hardwood floors are expensive to replace, it makes sense to keep them protected.
Tile floors can look dingy, especially when the grout becomes discolored. Floor care equipment rentals are the answer to easily clean grout and give the tile a deep cleaning, as well. Not only does this make the floor sparkle, but it also sanitizes, which is a great during cold and flu season.
Another type of flooring to benefit from floor care equipment rentals is carpeting. Carpet manufacturers recommend a deep cleaning at least once per year and may even require it to be done to keep the warranty active. Since it needs to be done anyway, there's no better time than before family and friends arrive for the holidays (and maybe again when they leave!)
Having freshly cleaned floors throughout the home is a wonderful thing and a great addition to the goodwill felt during the holidays.
For floor care equipment rentals in Statesville NC, contact us at Eagle Rentals. Whatever projects you are undertaking, Eagle Rentals has the needed equipment rentals available to make your job easier and more efficient. Give us a call today!