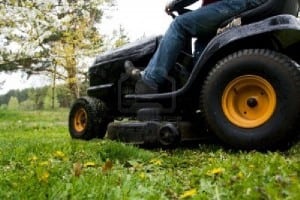 Renting lawn mowers can be a great alternative to shelling out big bucks for the purchase and maintenance of a similar tool. According to some financial experts, renting offers benefits such as a lower cost over the life of the item, especially if you live in an area where lawn mowing isn't necessary every week. Another key benefit of renting lawn mowers is that you can have access to a much nicer and more expensive piece of equipment at a fraction of the cost. If your blade becomes dull, the engine dies, or the pull cord stops working, you will have to pay to fix these issues before you can use your lawn mower again. However, with lawn mower rentals from Eagle Rentals, we will take care of all of the maintenance and make sure that it is in good condition before we hand the mower over to you.
At Eagle Rentals, we have team members at both of our locations in Statesville & Troutman, NC who can help you understand what tool will be best for your specific situation. If you live on a property with large grassy areas, you may benefit from renting a riding mower instead of a push mower. We can also help explain the benefits of gas versus electric mowers, and which product might work best for your home.
In addition to lawn mowers, we also offer a variety of other tools and equipment to help you improve your home. We have a team of local residents on staff who want to help you, and our company is family-owned and operated. With almost 20 years of experience in this field, we are a great resource for you!
Related Rental Equipment Posts: