Home improvement projects can be a lot of fun! Not only do you get to work with your hands, but you can make some positive changes around the house as well. When you are going to do anything with tile, whether it's flooring or walls, a tile saw rental can really make the job easier and more efficient. If you are looking for tile saw rentals, Eagle Rentals is the place to go!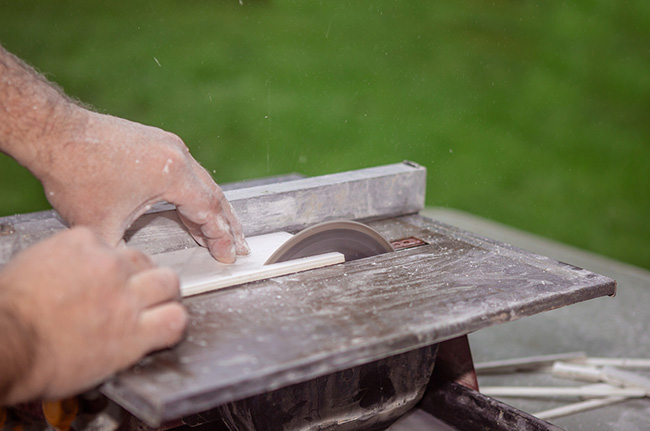 One of the great things about tool rentals, such as tile saw rentals, is that you have the chance to experiment a little bit before you decide to buy your own. When you rent something before you buy, you have the chance to change your mind if you decide that product doesn't do what you're looking for. Additionally, tile saw rentals give you the chance to use much nicer and more expensive equipment for your next tile job than you might be able to afford if you were to purchase it.
Tile saw rentals give you a chance to try out using nice equipment before you decide to buy, but tile saw rentals are also ideal for those of us who have the skills, but don't want to store the tools! If you don't have the room or the desire to store your tile saw purchases, tile saw rentals can be a great compromise.
If you are looking for sharp, clean lines and precise cuts, you need a tile saw rental for your next tile project. Contact us today at Eagle Rentals to learn more about our tile saw rentals.