Backhoe Rentals, Troutman, NC
Our backhoe rentals in Troutman, NC come in various sizes to fit your project and the space you have available.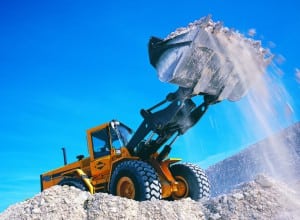 Backhoes are some of the most common and useful earth-moving tools. They can be seen on work sites everywhere, and most projects that involve any large amount of earth-moving are incomplete or greatly slowed without the use of a backhoe. For single jobs or projects, a backhoe can massively simplify your workload.
Fortunately, it's not necessary to buy a backhoe if you need one only rarely or for a one-off project. Backhoe rentals are as easy as many other types of tool rentals, and they come in various sizes to fit your project and the space you have available. Since most projects don't require a backhoe during every day and every step of the project, you can save time, money, energy, and your peace of mind by renting a backhoe only for the period of time you need it.
For construction, backhoe rentals can make preparing a basement or landscaping a breeze. Earth moving also makes a backhoe very useful for some agricultural applications, and there are a myriad of industrial uses, as well.
At Eagle Rentals, we offer backhoe rentals to allow our customers to take their projects to the next level. Our friendly and knowledgeable staff are here to not only help you find the right tool for your job, but also to make sure you know the best tips and tricks for its use. Over 20 years of experience in a locally owned and operated company means that we know the challenges you face and are here to help you and your projects succeed.
---
At Eagle Rentals, we offer affordable backhoe rentals to residents of Mocksville, Troutman, Wilmington, Denver, Cornelius, Hickory, Salisbury, Statesville, and Mooresville, North Carolina.