Get your equipment where it needs to go with our aerial lift rentals.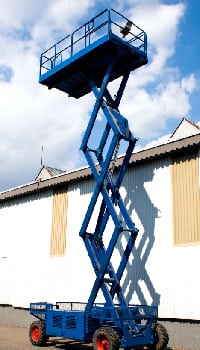 At Eagle Rentals, we are here to supply you with quality rentals for any project you might have in Mooresville, North Carolina. In fact, since 1995, we have been working with and educating our customers on the inner workings of the rental equipment that they come to borrow. With everything from smaller saws and masonry tools to the larger things like backhoes and aerial lifts, we have the equipment that you'll need to get the job done quickly. If you're looking for an aerial lift in the Mooresville area, you can't do better than our equipment here at Eagle Rentals!
When you come see us at Eagle Rentals, one of the first things you'll notice is the variety of equipment that we have available. We keep lots of machines and tools in stock to ensure that everyone is able to access the right items for their needs. From the smaller aerial lifts for lower heights to larger aerial lifts for much higher heights, we have what you need to get to work. Additionally, not only do we have a variety of aerial lifts, but we will also show you how to work them properly so they will stay balanced, and the individual working on the lift will be able to stay safe at great heights.
Since 1995, we have been working with people in the area of Mooresville and other parts of North Carolina to help them complete their big jobs with big tools! We know you'll enjoy the experience that you'll have here at Eagle Rentals, no mater what tools you're looking for. Contact us today for more information about our aerial lifts or other equipment rentals.
---
At Eagle Rentals, we offer affordable aerial lift rentals to residents of Mocksville, Troutman, Wilmington, Denver, Cornelius, Hickory, Salisbury, Statesville, and Mooresville, North Carolina.