Get up high with your next project in safety with an aerial platform.
One of the best things about large equipment is being able to move large items with ease! Whether you need to lift equipment or materials up onto a roof or need to lift yourself up higher to clean your windows, there are many useful reasons for you to rent an aerial platform from our team here at Eagle Rentals today.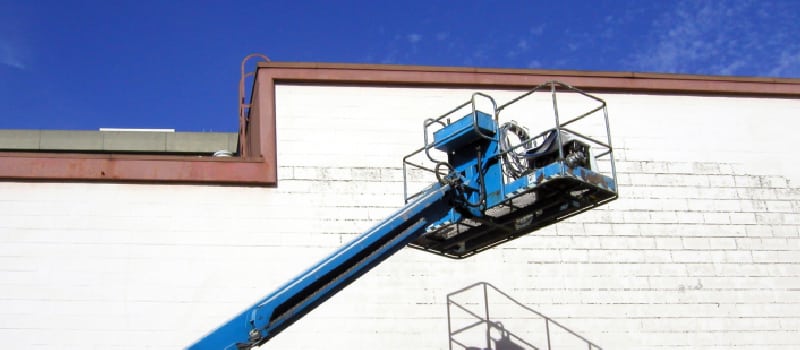 Even though aerial platforms are used often in construction, that doesn't mean that there aren't residential uses for an aerial platform as well. Things like getting your home painted, cleaning the gutters out, fixing shingles or pruning your trees are just a few examples of aerial platform use for the everyday need. Aerial platforms often make the risky job of climbing to high spaces infinitely safer, since there is a spacious platform on which to stand, the balance of the machinery below, and the ability to perform tasks with both hands instead of balancing precariously on a tall ladder.
For more than 20 years, our team at Eagle Rentals has been helping customers like yourself in the Mocksville, North Carolina area find the right large equipment rentals to best suit your project. Whether you need an aerial platform, articulating boom, boom lift or other equipment rentals, we are here to problem solve with you and determine what size and type of equipment will be best for your next project.
We take pride in our work here at Eagle Rentals, and would love to share our high-quality equipment with you. To learn more about aerial platforms, come and see us today.
---
At Eagle Rentals, we offer affordable Aerial Platform to residents of Mocksville, Troutman, Wilmington, Denver, Cornelius, Hickory, Salisbury, Statesville, and Mooresville, North Carolina.