Setting up an irrigation system can be beneficial for your garden or landscaping, but it can be a lot of work to do all the necessary digging on your own. Rather than suffering through blisters and backaches as you work through the yard with a shovel, you can use one of our trencher rentals instead.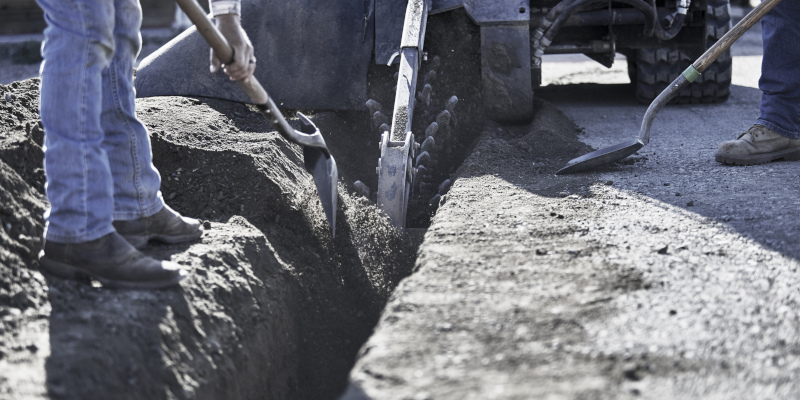 You might think of larger industrial trenchers that can be used for breaking through concrete or digging trenches for internet cables or sewage lines. Among our trencher rentals, we also offer a walk-behind trencher that is small enough to use for your gardening and landscaping needs. That way, you can install your own sprinkler or irrigation system without having to pay thousands of dollars on professionals or hours digging up your yard with a shovel.
When you're using our trencher rentals, it's important to wear the proper clothing. You will want close-toed and non-slip shoes, tight and sturdy clothing, and eye protection to keep yourself safe while operating the equipment. You will also want to inspect the equipment to ensure there is nothing amiss and that it will perform properly.
Also be sure to inspect the area where you plan to use the trencher. Most trenchers do not cut through rocks, so a rocky area can cause a major safety hazard. Be sure to remove any rocks or other materials that could get caught in the trencher.
A trencher rental can be used for irrigation purposes and even for installing invisible pet fences. You can give us a call if you would like to learn more or rent our equipment.