When you consider reasons for leaf blower rentals, seasonal leaves probably come to the forefront of your mind. But, there are many other reasons to consider leaf blower rentals to get jobs done around your home or business. It is also important to know the rules and regulations in your area before getting leaf blower rentals because some areas have limited the sound they can produce or banned them outright. The good news is that modern leaf blowers are significantly quieter than they were even fifteen years ago, and there are much quieter options available, like electric leaf blowers.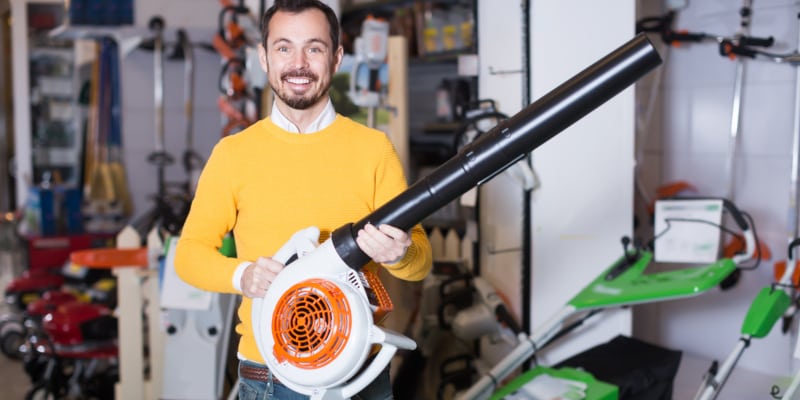 Whatever you choose for your leaf blower rentals, they can make tough jobs easier and save you significant time in your leaf cleanup. While you have it, consider using your leaf blower for other jobs, like these:
Removing other debris from your yard or garden
Removing small amounts of leaves from hard-to-reach areas and tight spots
When you come here to Eagle Rentals to discuss leaf blower rentals, we will discuss your needs and wants and help you figure out which leaf blower best meets your needs and budget. There are many types of leaf blowers available, including corded, cordless, gas-powered, handheld, backpack and even wheeled models. Backpack blowers have become very popular because of the ease of use with the bulk of the weight on your back, rather than needing to be held constantly. Some leaf blowers even include special features, like vacuum and mulching capabilities.