Our team here at Eagle Rentals understands that you want to keep your home looking as beautiful as possible, and a big part of that is regularly removing dirt from your pathways and siding. We also understand that the prospect of such a large cleaning project can be intimidating to some, but allow us to reassure you that you won't have to spend hours scrubbing by hand in order to beautify your property—instead, you can simply use one of our pressure washers. In this article, we'll go over how to use pressure washers so that you can more easily try out these great tools.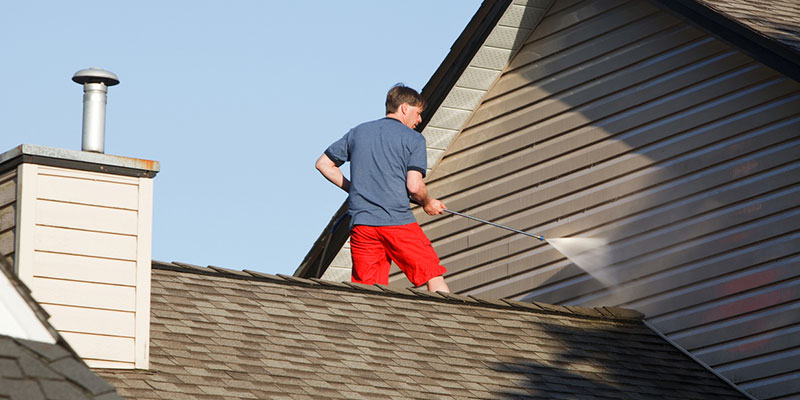 Preparation- To prepare to clean your home with pressure washers, first make sure that all your windows and doors are shut tight and turn off the electricity to all the exterior outlets. In addition, we know from experience that the process will go more smoothly if you trim back any hedges or trees that are touching your house to allow easier access. Gather your safety goggles, pressure washer, nozzles, detergent, and other supplies, and then get started.
Apply Detergent– The first step to cleaning your siding with pressure washers is to apply detergent. Attach the hose to the washer and start it, and then insert the siphon tube into the soap solution and attach the soaping nozzle. Spray the detergent onto your siding from the bottom up, and then let it sit for 5 to 10 minutes. We recommend soaping and rinsing one side of your home at a time in case of time constraints.
Rinse– As the detergent sits, change the soaping nozzle for the 25 to 40-degree spray tip. Once the time is up, use the washer to rinse all the detergent away, making sure to keep the wand at least one foot away from your siding at all times. Hold the wand perpendicular to the siding and work from the top down this time. The last step is to simply let your siding dry for a few hours.
We at Eagle Rentals hope that this information helps you keep your home looking great. If you have further questions about how to use pressure washers, you can consult with one of our experts.